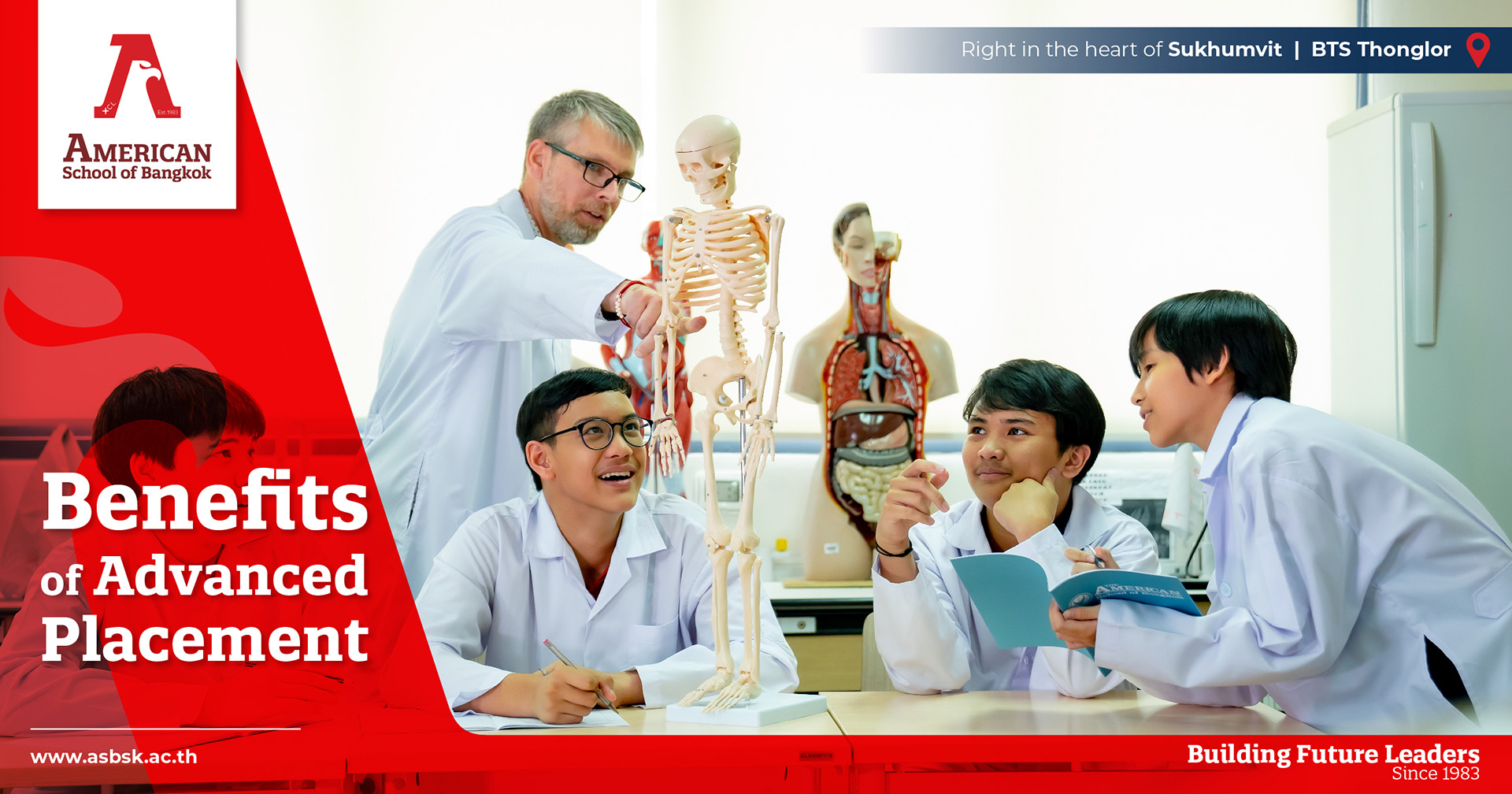 Many families often wonder about the best high school diploma for their children and how it can impact their college and future work life. Choosing the right diploma is important as it can shape a child's academic journey and career prospects. Families consider factors like academic rigor, extracurriculars, and their child's interests to make this decision. The chosen diploma acts as a foundation for success, influencing college admissions and future achievements.
What is Advanced Placement?
Advanced Placement (AP) courses are university-level courses offered in high schools, giving students the opportunity to challenge themselves academically and gain college credit. These courses provide many benefits that can help students succeed in their academic and professional pursuits. 
Advanced Placement courses and the AP Capstone program are collegiate level courses accredited by the College Board, USA and include courses like:
AP Chemistry

AP Biology

AP Calculus AB/BC

AP Statistics

AP English Language

AP English Literature

AP Japanese

AP Psychology

AP World History

AP Studio Art
The courses are taught by experienced faculty who are trained in and certified to teach in these subject areas. High  school students are encouraged to challenge themselves by taking AP courses.
How is Advanced Placement different from IB diploma programme and A-level
The Advanced Placement (AP) program, International Baccalaureate (IB) diploma programme, and A-level system are distinct educational paths. AP offers individual courses that allow students to earn college credit based on exams; IB offers a holistic diploma with a set curriculum, emphasizing international-mindedness; A-levels are subject-based qualifications commonly pursued in the UK. While AP provides flexibility, IB promotes a broader education, and A-levels offer in-depth study. Each option has its unique structure and global recognition, catering to diverse student preferences and educational goals.
Which college accepts AP?
A wide range of colleges and universities across the United States and around the world accept Advanced Placement (AP) credits. These institutions recognize the rigor and depth of AP courses and exams, often granting students the opportunity to earn college credit, advanced placement, or both. The acceptance of AP credits varies from institution to institution, with some schools offering specific policies and guidelines for credit transfer. Many highly selective universities as well as state colleges and universities acknowledge the value of AP coursework, allowing students to potentially reduce the number of college courses they need to take and expedite their academic progression.
The characteristics of AP students
Students who choose to take Advanced Placement (AP) courses typically exhibit certain characteristics that align with the program's demanding nature and advanced curriculum. These students tend to be academically motivated and dedicated, seeking opportunities to challenge themselves and delve deeper into subjects of interest. They often possess strong time management and organizational skills, as AP courses require a higher level of commitment due to the increased workload and faster pace. Additionally, these students often have a genuine enthusiasm for learning, a willingness to engage in critical thinking and problem-solving, and a desire to excel both in high school and in preparation for their future collegiate studies.
Benefits of Advanced Placement (AP) course for high school students
One of the most significant benefits of taking AP courses is the opportunity to earn college credit. Many colleges and universities in the United States offer credit or advanced placement to students who score well on the AP exams. This can save families time and money by allowing their students to skip introductory courses in college and move on to more advanced courses. As such, ASB students who have taken AP courses, and received scores of 3 and above have been granted first year course credit by many colleges and universities.
2. Stand out in college admissions
Taking AP courses and doing well on the exams can help students stand out in college admissions. Admissions officers view AP courses as a sign of a student's academic readiness and ability to undertake rigorous coursework. Students who take AP courses and score well on the exams demonstrate their commitment to learning and academic excellence.
3. Challenge and preparation
AP courses are designed to be challenging and rigorous. These courses offer a more in-depth and advanced curriculum than standard high school courses, which can help prepare students for the academic demands of college. Students who take AP courses develop critical thinking, problem-solving, and analytical skills that are essential for success in college and beyond. With AP courses in Mathematics, Sciences, Humanities, Languages, and the Arts, ASB students have the opportunity to challenge themselves in a variety of disciplines and subject areas.
Taking AP courses can help boost a student's grade point average (GPA). Many high schools weigh AP courses on a 5.0 scale, which means that students who earn an A in an AP course receive a 5.0 GPA instead of a 4.0 GPA. This is also true of the weight of such courses at the American School of Bangkok. ASB students who take AP courses can improve their overall GPA and improve their profile for university admissions.
5. Access to scholarships
Many colleges and universities offer scholarships to students who take AP courses and score well on the exams. These scholarships can help offset the cost of tuition and other expenses, making college more affordable for students and their families. ASB students have received recognition for AP courses taken and offered scholarships from many universities in the USA, United Kingdom, and other countries worldwide. The Commencement Class of 2023 has received a scholarship offer of US$4,500,000 and more offers are still coming in.
AP courses can also provide students with career advantages. Employers often value employees who have strong critical thinking, problem-solving, and analytical skills, all of which are developed through AP courses. Students who take AP courses and score well on the exams demonstrate their ability to take on challenging tasks and work at a high level of excellence, which can give them an edge in the job market. ASB alumni are currently accomplished professionals in medicine, business, international affairs, and many other fields of work. 
In conclusion, taking AP courses offers many benefits that can help students succeed academically and professionally. These courses provide students with the opportunity to earn college credit, stand out in college admissions, develop critical skills, improve their GPA, access scholarships, and gain career advantages. Students who are interested in challenging themselves academically and preparing for college and beyond should consider taking AP courses.
If you need more information, please contact: