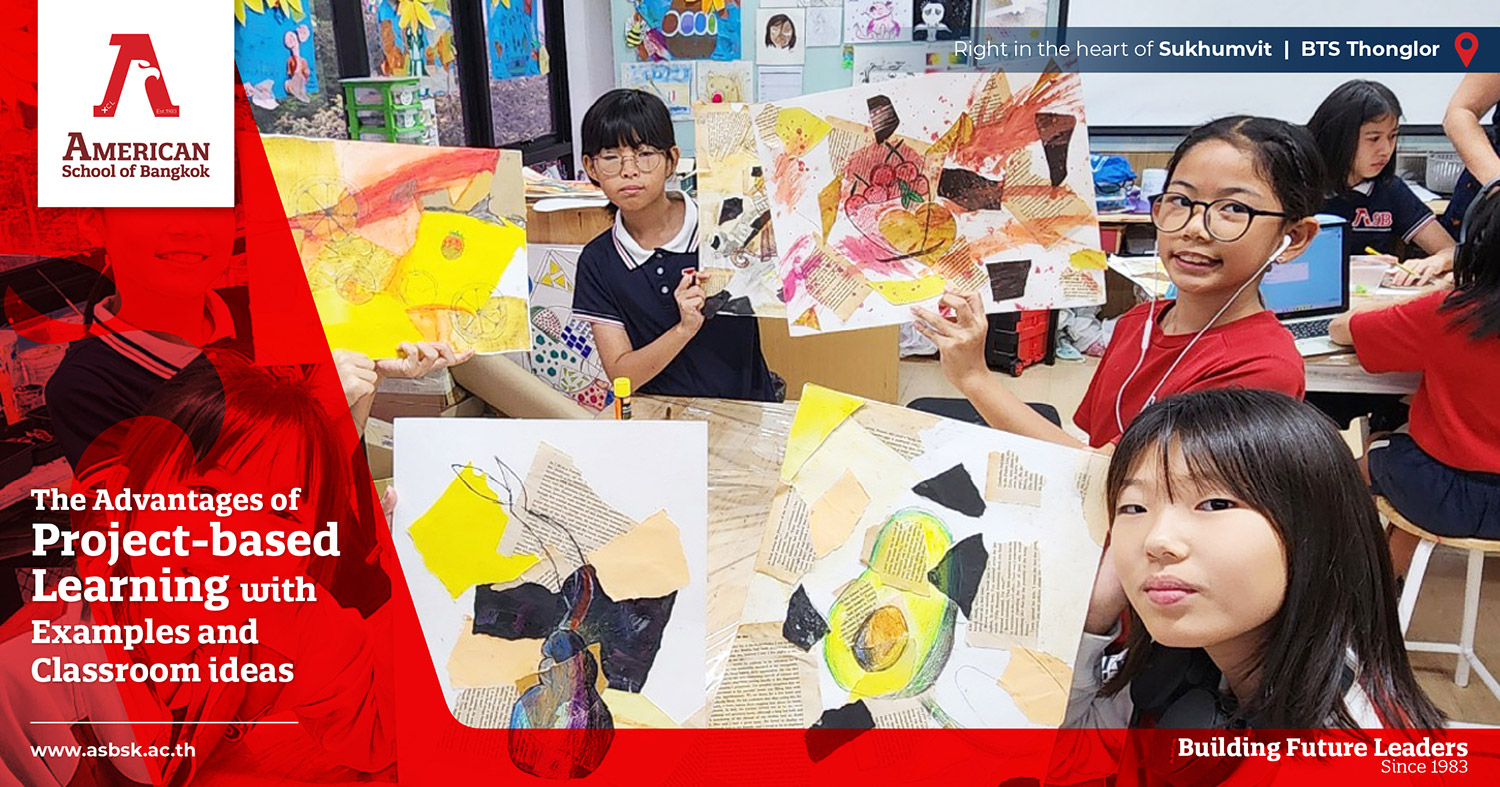 What is project based learning?
Project-based learning (PBL) is an educational approach that emphasizes learning through hands-on, real-world projects and experiences rather than traditional lecture-based instruction. In PBL, students work on projects or tasks that are designed to address complex, authentic problems or challenges. These projects are typically interdisciplinary, requiring students to draw upon knowledge and skills from various subject areas.
Why is Project-based Learning important?
Project-based learning (PBL) is vital in education as it fosters deeper understanding, critical thinking, creativity, and problem-solving skills among students. Through authentic, real-world projects, PBL engages students more effectively, enhances their motivation, and prepares them for the complexities of the real world. It cultivates collaboration, encourages lifelong learning, and promotes the retention of knowledge by tying learning to practical experiences. Additionally, PBL allows for diverse assessment methods, accommodates various learning styles, and empowers students to take ownership of their education, ultimately equipping them with the skills and attitudes needed for success in an ever-evolving society.
Key advantages of project based learning
Project-Based Learning (PBL) has emerged as a dynamic and effective educational approach that offers several advantages for students. By engaging students in hands-on projects that require them to explore real-world problems and develop practical solutions, PBL goes beyond traditional classroom methods.
1. Ability to foster deeper understanding and retention of concepts
The ability of project-based learning (PBL) to foster deeper understanding and retention of concepts is a fundamental strength of this educational approach. When students engage in PBL, actively applying their knowledge to real-life situations and challenges, they experience a profound shift in their learning. This hands-on experience allows them to not only grasp the material better but also to develop critical thinking and problem-solving skills organically. By connecting their learning to practical, real-world applications, students gain a more holistic and enduring comprehension of the subject matter. This depth of understanding is often retained for a longer period because it is intertwined with their experiences and the solutions they devise within the context of the project. In essence, PBL empowers students to become active participants in their education, making their learning more meaningful and memorable.
2. Enhances students' motivation and engagement
When working on projects that resonate with their interests or have real-world relevance, students become more invested in their learning journey. For instance, creating a sustainable energy model or designing a community garden connects academic concepts to tangible outcomes, making learning exciting and meaningful.
3. Nurtures teamwork and collaboration
The nurturing of teamwork and collaboration is a prominent aspect of project-based learning (PBL). Within the PBL framework, students frequently find themselves working together on intricate projects that simulate the dynamics of real professional environments. This collaborative approach not only prepares them for future career scenarios but also imparts essential interpersonal skills. Through shared responsibilities, open communication, and the need to coordinate efforts effectively, students learn the art of teamwork. They discover how to leverage diverse strengths, perspectives, and talents within their group to tackle multifaceted challenges. This collaborative experience extends beyond academic achievements; it equips students with the ability to collaborate harmoniously, an invaluable skill in any professional setting. Thus, PBL goes beyond individual academic growth, emphasizing the cultivation of collaboration skills that are essential for success in the real world.
Examples of Project-based Learning and classroom ideas
Examples of successful PBL implementation abound. Incorporating PBL into the classroom can take various forms. Teachers can encourage students to choose their project topics within a certain framework, promoting autonomy and personal investment. Alternatively, teachers can design interdisciplinary projects, where students merge knowledge from different subjects to solve complex problems. For instance, a project that combines science, mathematics, and engineering principles to build a functional model can greatly enhance learning outcomes.
Assessment methods in PBL differ from traditional tests and exams. Instead, evaluation focuses on the process, including research, problem-solving strategies, and collaboration dynamics. This shift from rote memorization to comprehensive understanding better prepares students for the challenges of the modern world, where practical skills and adaptability are crucial.
Here are some project-based learning classroom ideas at XCL ASB:
Community Service Projects:

Have students identify a need within their community, such as cleaning up a local park, organizing a food drive, or creating care packages for the elderly. They can plan and execute the project while learning about social responsibility, teamwork, and empathy.

Mini Ecosystems:

Students can create small ecosystems within the classroom using containers, soil, plants, and perhaps even small animals like snails or insects. This project teaches them about ecosystems, the balance of nature, and the importance of taking care of the environment.

Storybook Creations:

Have students choose a favorite storybook and then create an extension of the story. They can design new characters, alternate endings, or even write and illustrate their own sequels. This encourages creativity, critical thinking, and literacy skills.

Weather Stations:

Teach students about weather by setting up weather stations in the classroom. They can measure temperature, humidity, and precipitation, and then analyze the data over a period of time. This project integrates science, math, and data analysis.

Cultural Exploration:

Each student can research a different country, learning about its culture, traditions, and geography. They can then create presentations or even small exhibits to share their findings with the class. This project promotes global awareness and research skills.

Inventor's Workshop:

Encourage students to think like inventors. Provide them with a box of assorted materials (cardboard, tape, craft supplies) and challenge them to invent a new device or solution to a common problem. This fosters creativity, critical thinking, and hands-on skills.

Time Travel Journals:

Have students pick a historical period and imagine they are living during that time. They can create "time travel journals" in which they write diary entries, draw pictures, and describe daily life as someone from that era. This project integrates history, writing, and imagination.

Animal Habitats:

Students can research different animal habitats and then create dioramas or models representing those habitats. This project teaches them about ecosystems, animal adaptations, and the importance of preserving natural environments.

Math Around Us:

Engage students by having them explore mathematical concepts in their everyday surroundings. They can measure the classroom, calculate the area of the playground, and even design a mock store where they handle transactions and practice addition and subtraction.

Healthy Eating Campaign:

Students can research the importance of healthy eating and then design a campaign to encourage their peers to make healthier food choices. This project combines health education, persuasive writing, and visual design skills.
These project-based learning ideas not only make learning enjoyable but also encourage active participation, critical thinking, and the development of various skills across different subjects.
In conclusion, Project-Based Learning offers numerous advantages that revolutionize traditional education. By promoting in-depth comprehension, boosting motivation, and nurturing collaborative skills, PBL equips students with practical abilities for their future endeavors. Through well-designed PBL strategies, educators empower students to become active learners who can confidently tackle real-world problems.
XCL ASB international school Bangkok, Sukhumvit uses project-based learning (PBL) across all grades, from Early Years to High School. PBL is a student-centered teaching method that allows students to explore real-world problems and challenges through hands-on, experiential learning. In PBL, students work in groups to research a topic, develop a solution, and create a product or presentation. PBL has been shown to improve student learning outcomes, such as critical thinking, problem-solving, and collaboration skills.
If you want to join XCL ASB or need more information, please contact: